GQ740 CD+G Karaoke System with 4.3" Color TFT Screen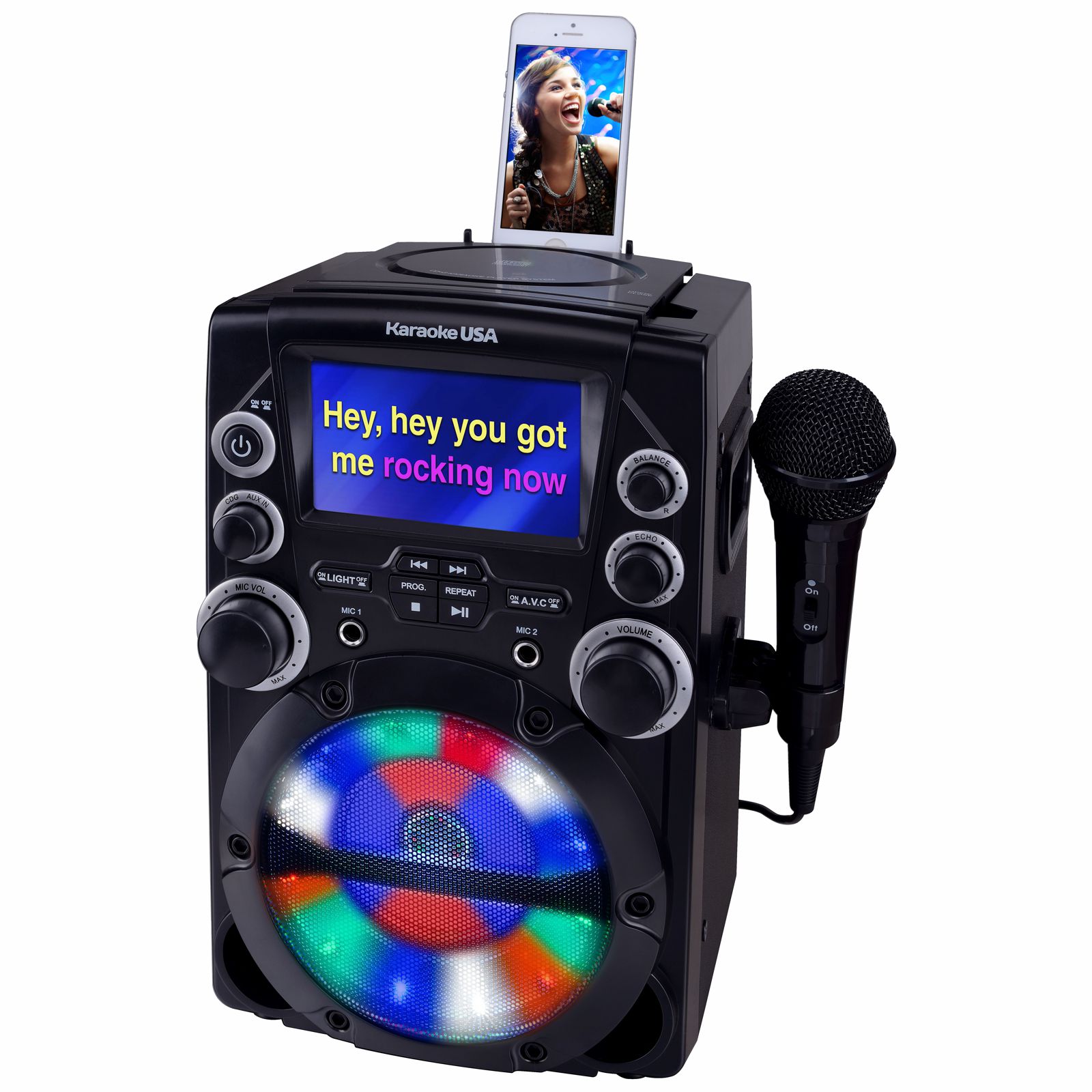 HighRes Photos
Looking for an economical karaoke player, but with a bit of flash like the expensive models? You've met your match! Rock the room with your karaoke discs or your personal smart device. Whichever way you go the speaker lights up with a splash of colorful lights to create an exciting event. Includes an AVC (Auto Voice Control) that adjusts the karaoke lead vocals lower as you, the singing star, sing louder. It's a great way to learn the song as you go.
Cradle for Phone & Tablet
Top Load CDG Karaoke Player
4.3" Color TFT Screen Lyric Display
Light up Speaker
5W power output (RMS)
Smart Device Compatible (3.5mm AUX-In)
1 Microphone
2 Microphone inputs
25 Songs on CDG Disc
Analog Echo Control
Master Volume Control
Microphone Volume Control
Lighted CDG/AUX Mode Indicator
Audio and Video RCA Outputs
Audio/Video RCA cable
3.5mm to 3.5mm AUX Cable
AC 100V-240V AC/DC Adaptor
Bar Codes
Tariff Code: 8519.81.3020
UPC: 879408001694
GTIN14: 10879408001691

This product may be covered by one or more U.S. patents or pending patent applications. Click here for details.